Join us for Junior Parent Night on Wednesday, January 18 at 6pm at Fair Lawn High School! Parents and students are welcome to attend!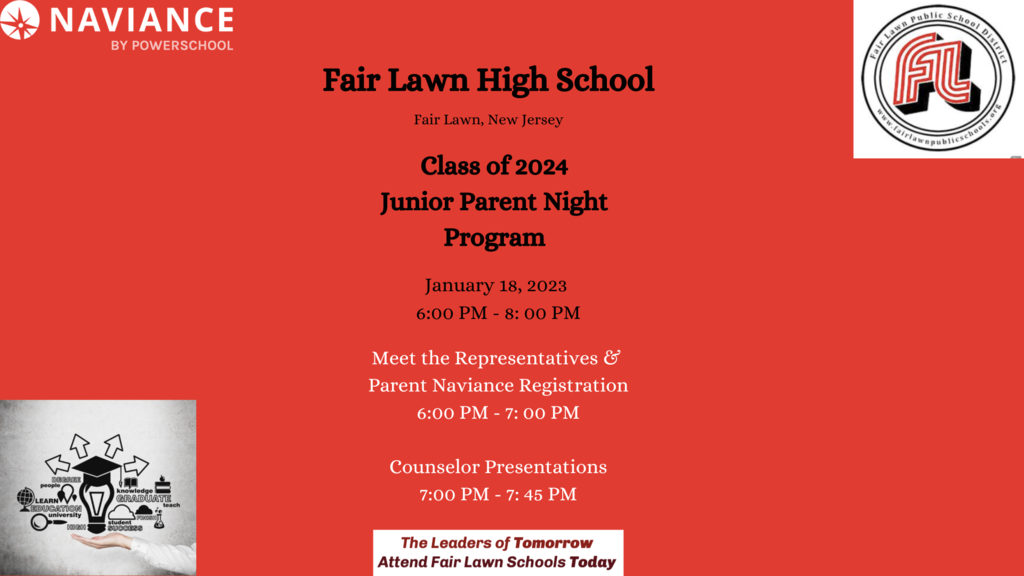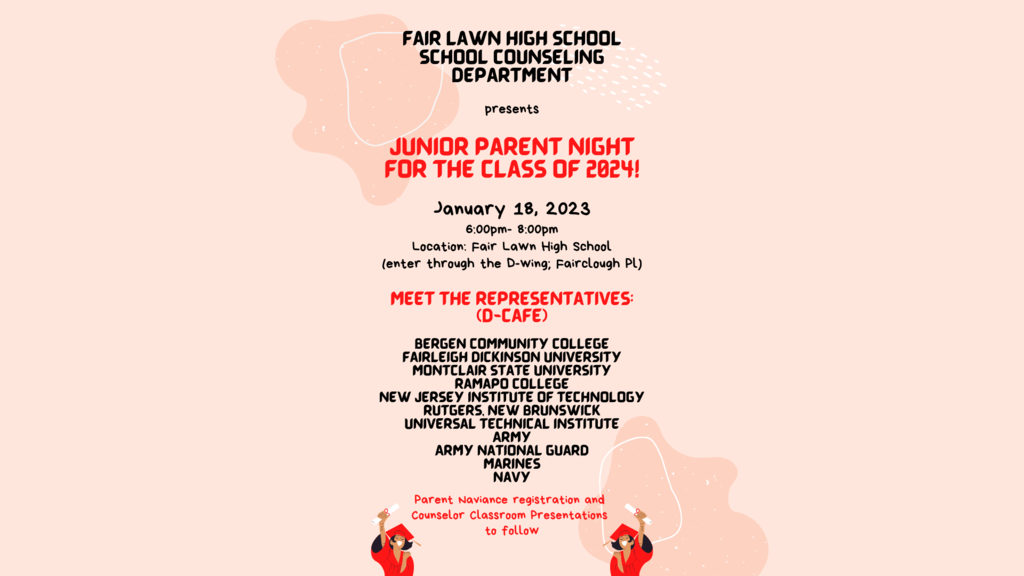 FLHS welcomed Bergen County Prosecutor Musella to speak with our students about careers in law enforcement. Members of our SGA and Law, Debate & Model UN teams were a great audience! Thanks to @BCPONJ and Mrs. Gupta for making this happen!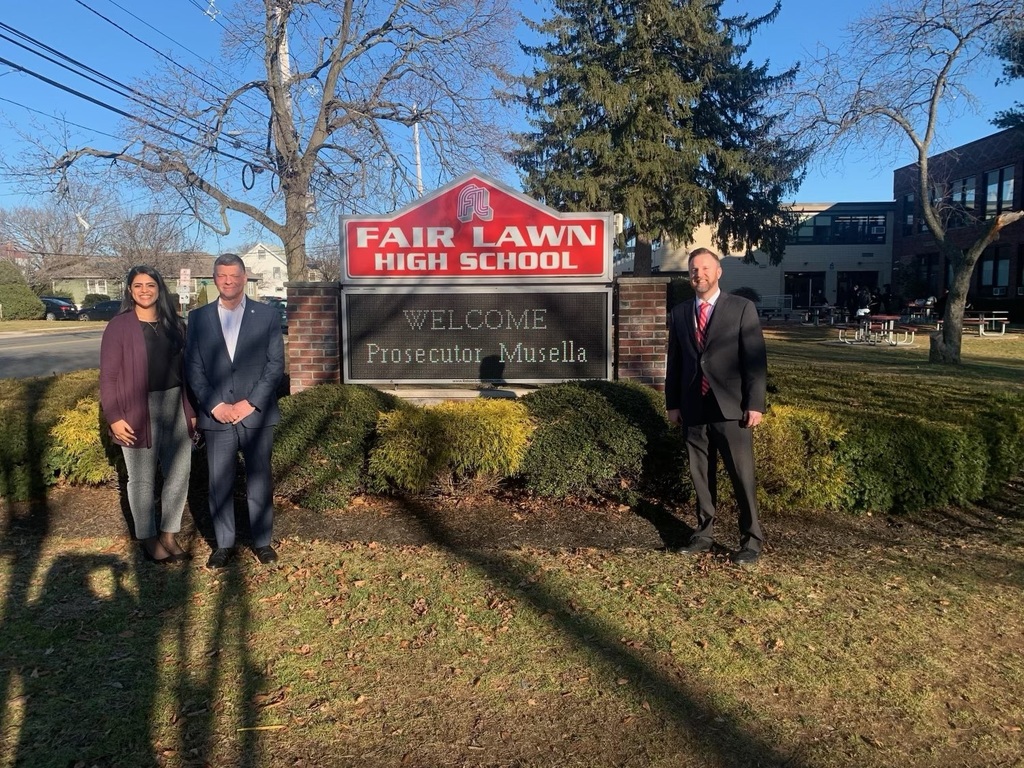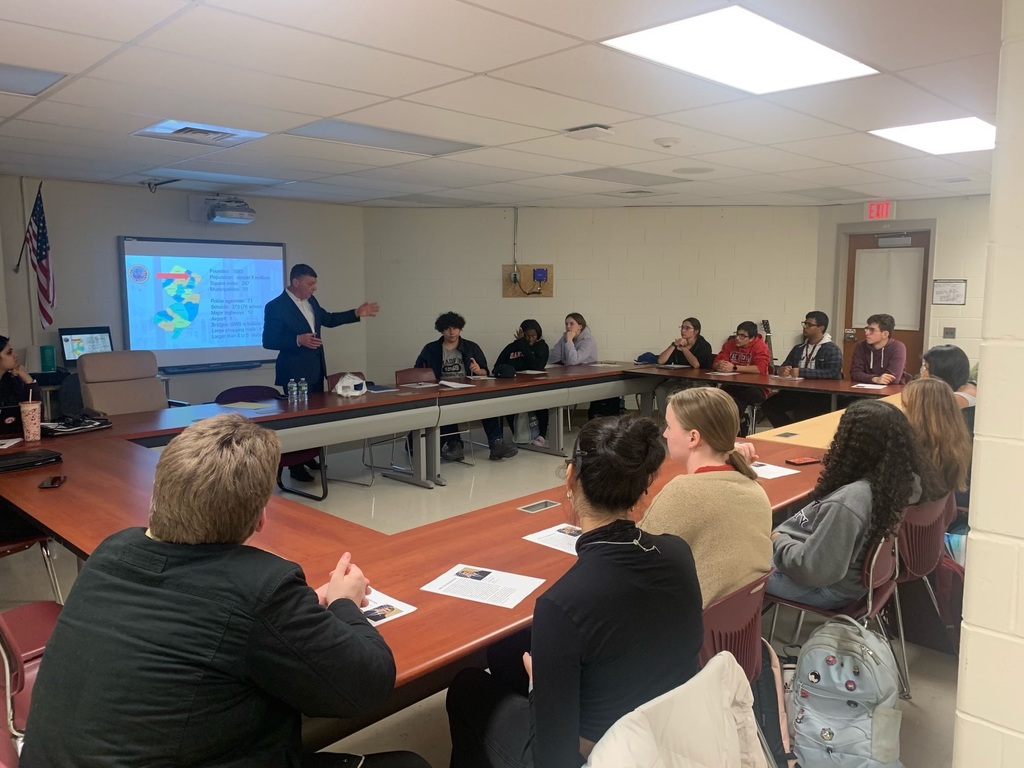 On behalf of the FLHS community, congratulations to Ms. Yon on being named this year's Teacher of the Year and to Ms. Meltzer on being named this year's Educational Specialist of the Year at Fair Lawn High School!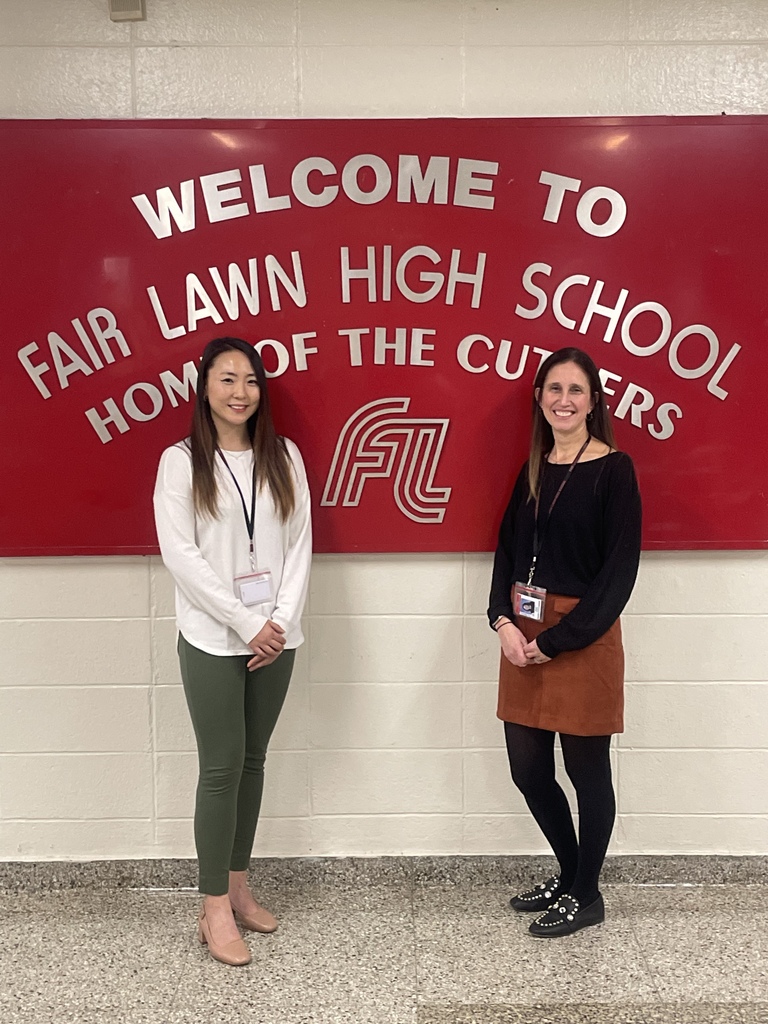 FLHS Math League places third in Joseph W. Andrushkiw Competition at Seton Hall University. Nianshao Li took second place overall. Great job by our team, led by Ms. Velasco!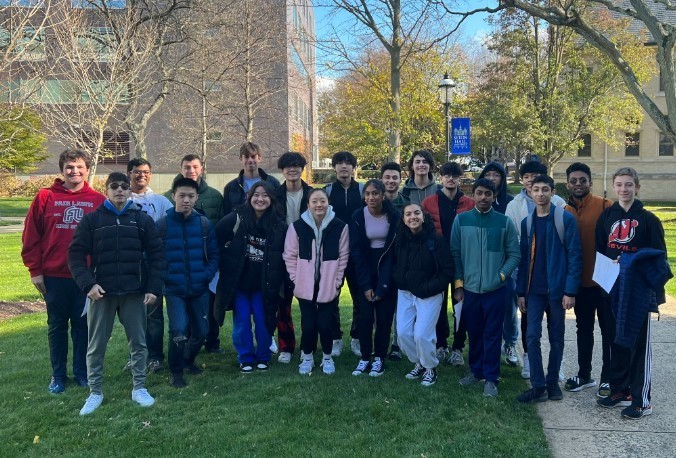 Congratulations to FLHS Senior Assaf Izhar, who received a perfect score on his AP Computer Science Principles Exam. Out of 137,000 students who took this test, Assaf was one of 196 students with a perfect score! This is quite an accomplishment! Assaf is an outstanding young man who worked very hard. Pictured L to R, Karen Rood, AP Computer Science and Robotics Teacher; Senior, Assaf Izhar; FLHS Principal, Paul Gorski; and Lauren Gimon, Supervisor of Mathematics.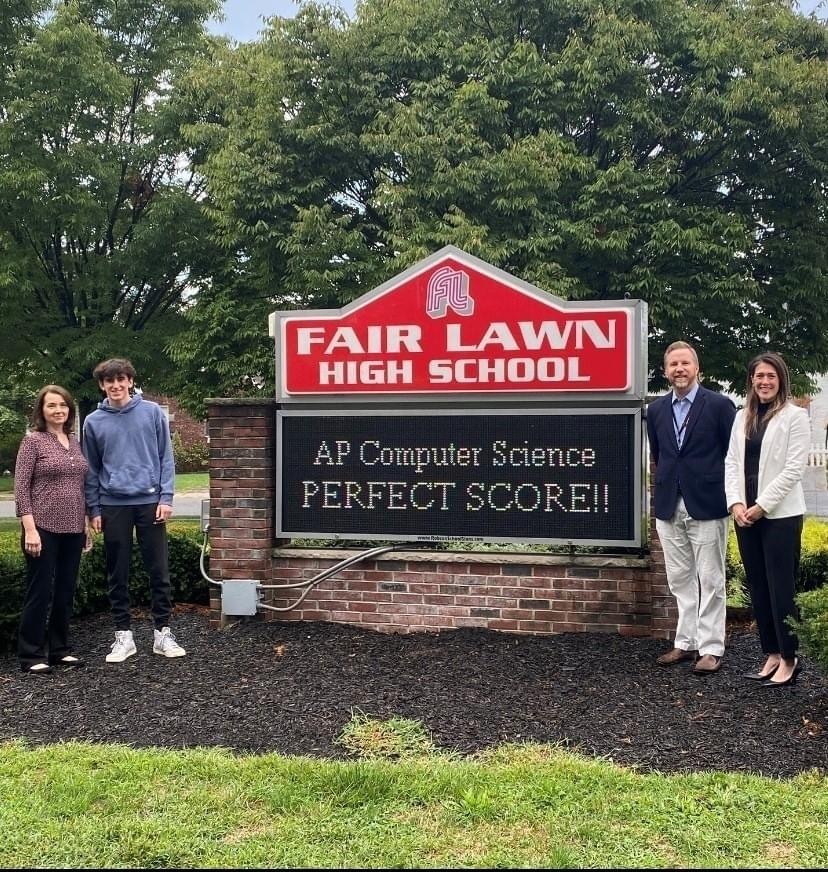 We had a great day of testing today! Our sophomores and juniors did great with their PSAT testing!