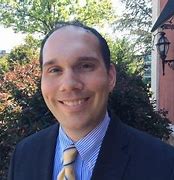 December 2022
Welcome to the Fair Lawn High School Science & Technology Education Department. I firmly believe that a student's ability to succeed in school is increased through collaboration and communication between the student, parents, teachers, guidance counselors, and school administrators. Each of us shares a common goal of student success; we are here to support each other.

Communication: In order to enhance your student's ability to succeed this year in his or her science or technology class, I encourage you to communicate with the classroom teacher.
Please also encourage your student to the visit the teacher during extra-help periods after school or to sign up for a free National Honor Society student tutor if needed. Once you and/or your student reaches out to the teacher, please contact me, the subject supervisor, if additional support or suggestions are needed.
I am also here to help scheduling classes & planning for the future. Please review the course descriptions and sequences and sequences in the "academics" section of the high school website .
Please note that entrance into many science and technology courses are based on pre-requisites. Your student's achievement this year will determine the courses which are available to him or her next year. For example, a B is required in an honors science class this year for entry into one next year (plus math pre-requisites may apply).
Complete pre-requisite guides are available from the guidance office in late fall. If your child is excelling in his or her math and science classes, contact me in January to discuss honors classes for next year.

All of our science programs focus on the practice of science to develop science and engineering knowledge and skills. Students will learn the engineering and design process in Innovations Lab in grades 5 and 6 in our state of the art STEAM Labs which were added to our middle schools in the 2020 additions.
The middle school curriculum represents the transition between our K-5 science program (Knowing Science) and our 6-8 science program (SEPUP University of Berkley), each with common themes.
Our FLHS Engineering and Technology Education Department offers strands in Architecture (CTE), Engineering & Design, and Woods Technology.
We offer a newly renovated STEM Lab with 3-D printing and laser etching capabilities. Students are offered an opportunity to learn cutting edge skills on cutting edge equipment.I am proud of the Science & Technology Education Department at FLHS. We offer unique courses such as horticulture, forensics, and technology & design.
We offer an array of AP and honors courses. We are rich in extra-curricular opportunities such as the Environmental Club, the Science National Honor Society, and the Engineering Club.
Through a team approach, I believe that your student can achieve the most success! Please visit the science or technology department website for updated information throughout the year.

Specific details listed on this page are subject to change.
BACKGROUND INFORMATION
Mr. Durso has served the Fair Lawn Schools as the District Supervisor of Science K-12, Supervisor of Engineering & Technology Education 9-12, and Supervisor of Physical Education & Health K-8 since 2008.
Mr. Durso has earned a B.S. in Biology from The College of New Jersey, a M.Ed. in Curriculum & Teaching from Montclair State University, and an Ed.S. in Educational Leadership, Management & Policy from Seton Hall University.
Prior to coming to Fair Lawn he taught high school biology in a local school district and has experience as an adjunct professor of education at Montclair State University and Fairleigh Dickinson University.
Mr. Durso is an active member of the Fair Lawn Sunrise Rotary Club and serves on various boards and committees.
NEXT GENERATION SCIENCE STANDARDS
The NGSS were adopted by the NJBOE during the summer 2014 and should be implemented over the next several years. Our district will be implementing these standards a few courses at a time, K-12.