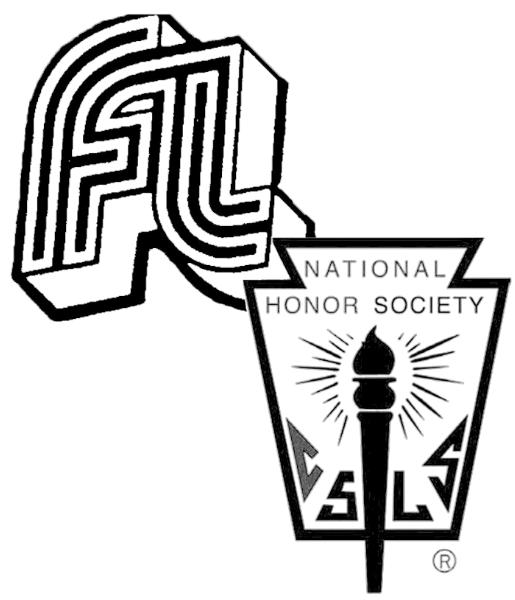 Welcome to the Virginia Anastasoff-Clark Chapter of the National Honor Society!
Advisors: Mr. Vaccaro & Ms. Velasco
MEMBERS OF THE NATIONAL HONOR SOCIETY OFFER TUTORING THE FAIR LAWN COMMUNITY:
Mondays (3:30PM - 5:30PM) @ the Fair Lawn Public Library
Tuesdays, Wednesdays, and Thursdays (2:45PM - 3:30PM) @ the FLHS Library
MEMBER SELECTION
Academically eligible candidates (Juniors and Seniors with a cumulative GPA of 3.75) are notified in the Fall Semester each year.
Scholarship is only one of the four areas of excellence of the National Honor Society (NHS). The other three pillars are Leadership, Service, and Character. Following the notification, eligible individuals will be provided specific details on the necessary steps to pursue membership.
In general, though, academically eligible students who wish to pursuit membership have the opportunity to present to the NHS Faculty Council information regarding how they have exemplified the Service and Leadership throughout their high school career to date. Leadership is defined as that in which an individual inspires positive behavior in others such as being a club leader, chairperson, captain of a high school sports team, director of a charitable activity, or a recognized contributor of these activities. Service is defined as that in which an individual assisted or benefited others such as being a worthwhile contributor to the service activities of a club, an active player of a Fair Lawn High School athletic team, or an unpaid volunteer in an organization.
Faculty of Fair Lawn High School will be invited to provide input to assist in reviewing how candidates have demonstrated Character, based on professional interactions, on how these students have demonstrated an outstanding record of conduct and behavior with regard to school and community rules, guidelines, and policies, or demonstrate sufficient growth and improvement to compensate for previous inadequacies.
Once individuals are selected, they are expected to continue to uphold the four pillars as members.