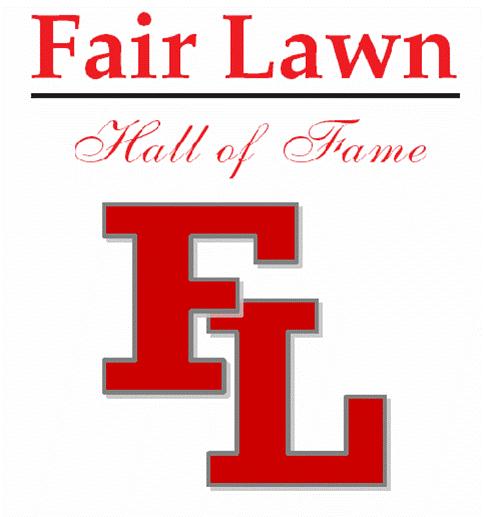 The MISSION of the Fair Lawn High School Athletic Hall of Fame (FLHSAHOF) shall be to honor individual athletes, teams and coaches who have attained outstanding records of accomplishment in their respective careers while attending Fair Lawn High School. Additionally, the HOF honors other individuals who have made a special contribution to the Fair Lawn High School athletic program by their contributions to promote and maintain pride in the traditions of Fair Lawn High School and the Borough of Fair Lawn.
We are always accepting applications for nominations.
To obtain an application, click link - Get the applications.
Please fill in, and return to: Catherine Schofield, FLHS, 14-00 Berdan Avenue, Fair Lawn, NJ 07410
For Nomination Criteria, Factors and Procedures, click here.
Next Induction Dinner will be: POSTPONED DUE TO COVID-19
If you are interested in becoming a HOF committee member, please contact Liz Spear, President, at 201-970-8810.
Stop by the high school and visit the HOF hallway.
For a tour, contact Catherine Schofield at 201-794-5450 x1004.